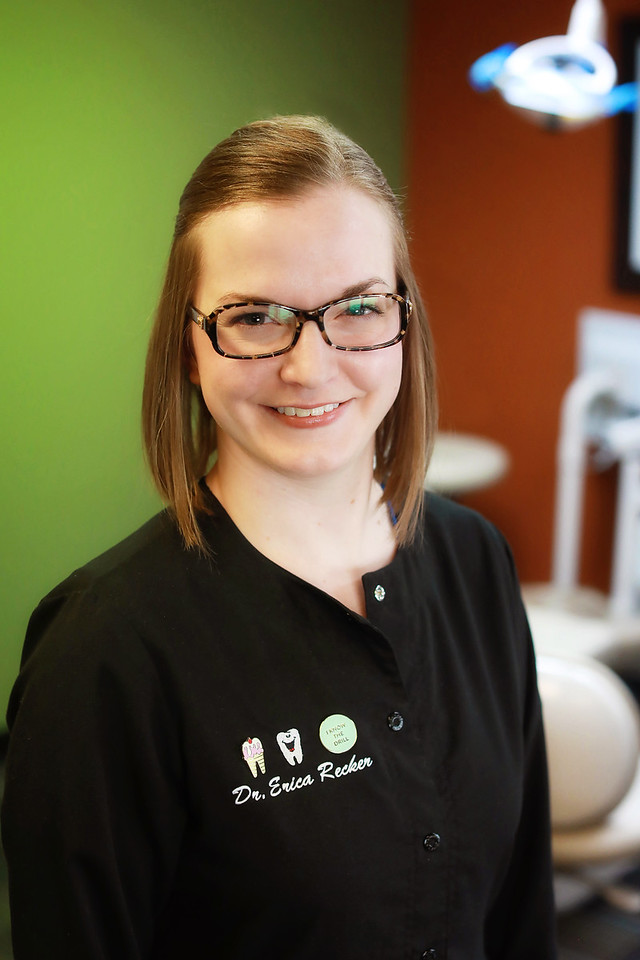 Dr. Recker grew up on a farm outside of Oelwein, Iowa and attended Oelwein High School. She then received a BS degree with Distinction in Integrative Physiology from The University of Iowa. She continued her education at The University of Iowa College of Dentistry & Dental Clinics, where she received her DDS. During dental school, she was active in student research and co-authored seven publications featured in prestigious dental journals. She also held leadership roles in several student organizations, striving to make the school a more positive place for students and patients alike.
Dr. Recker was drawn to dentistry because she genuinely believes that smiles are contagious! Not only does dentistry allow Dr. Recker to embrace her creative side, but she is also very passionate about the science of the oral cavity as well. Perhaps the most rewarding aspect of dentistry is that she has the opportunity to positively transform patient's lives for the better by restoring esthetics and overall oral health. It's never too late to have the smile you've always wanted!
While Dr. Recker enjoys seeing patients of all ages, she especially loves seeing children! Did you know that a child should have his or her first dental visit when the first tooth erupts or by age 1? It is imperative to make the early dental visits as positive as possible, and Dr. Recker's outgoing and compassionate nature ensures that a dental visit doesn't have to be a scary experience.
In her spare time, she enjoys reading, shopping, playing tennis, attending shows at Hancher and the Civic Center, and spending time with family (especially her two adorable nieces)!
Dr. Recker is a member of the Iowa Dental Association, the American Dental Association, and the Academy of General Dentistry.